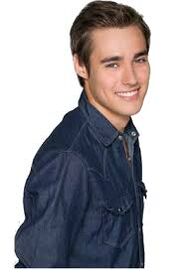 Personality
Edit
Season 1:
Edit
Although he is arrogant,conceited and full of himself, Leon is an honest guy and has a good heart. However, when he's with Ludmila, he seems a little mean. At the beginning, he wants to win Violetta's heart to get back at Tomas because Ludmila, his girlfriend, is attracted to him. However, he falls in love with Violetta against his will.
Leon's love for Violetta has changed him into a better person.He starts acting nicer to the other students (except for Tomas, since they seem to be in a permanent competition for Violetta's heart) and he actually becomes friends with people who aren't part of the "cool crowd".
He helps Violetta with many things and is shown to be very protective of her. However, he also has a jealous side which was also shown during the time he was dating Ludmila. He wants to get Violetta to stop thinking about Tomas because he believes that Tomas is a bad guy, who is only playing with her and trying to make her suffer, although this is not true. He has fallen in love with Violetta and he wants to be the one to make her happy.
Season 2:
Edit
Leon is much more kind then before. However a new boy (Diego) shows up and 'falls in love' with Violetta making Leon very angry and Jealous causing him to constantly argue and fight with Diego. But Leon still loves Violetta because he still tries to look out for her even though she moved on with Diego.
Leon is part of the boyband (called 'All For You') along with Maxi,Andres,Napo and Broduey. (Napo leaves later and Federico joins) Diego also joins in season 2 but later leaves at the end of season 2.
Leon is the lead singer of the band (All For You)
Leon is Violetta's first kiss.
He has a second hobby (Motorcross) which is revealed and shown in season 2
He starts dating his mechanic (Lara) in season 2
Him and Francesca become very close friends in the second half of season 2
Towards the end of season 1 and begining of season 2 he becomes friends with the 'good crowd' which includes Maxi,Fran and Cami.
In season 1 Tomas was his enemy/rival against Violetta
In season 2 Diego was his enemy/rival against Violetta
Leon saved Violetta in the show when she couldn't sing because of Diego In season 2.
It was revealed in season 1 that he is allergic to strawberries.
Leon is Mexican (along with DJ,Marco and Gery)
Leon along with Maxi,Fede,Andres and Broduey made an album which successfully sold (season 3)
Leon took hot air balloon lessons so he can take Violetta for a hot air balloon ride for her birthday (In season 3)
Leon saved Violetta in a show (in the begining of season 3)